Autumn is coming, and we've got you covered!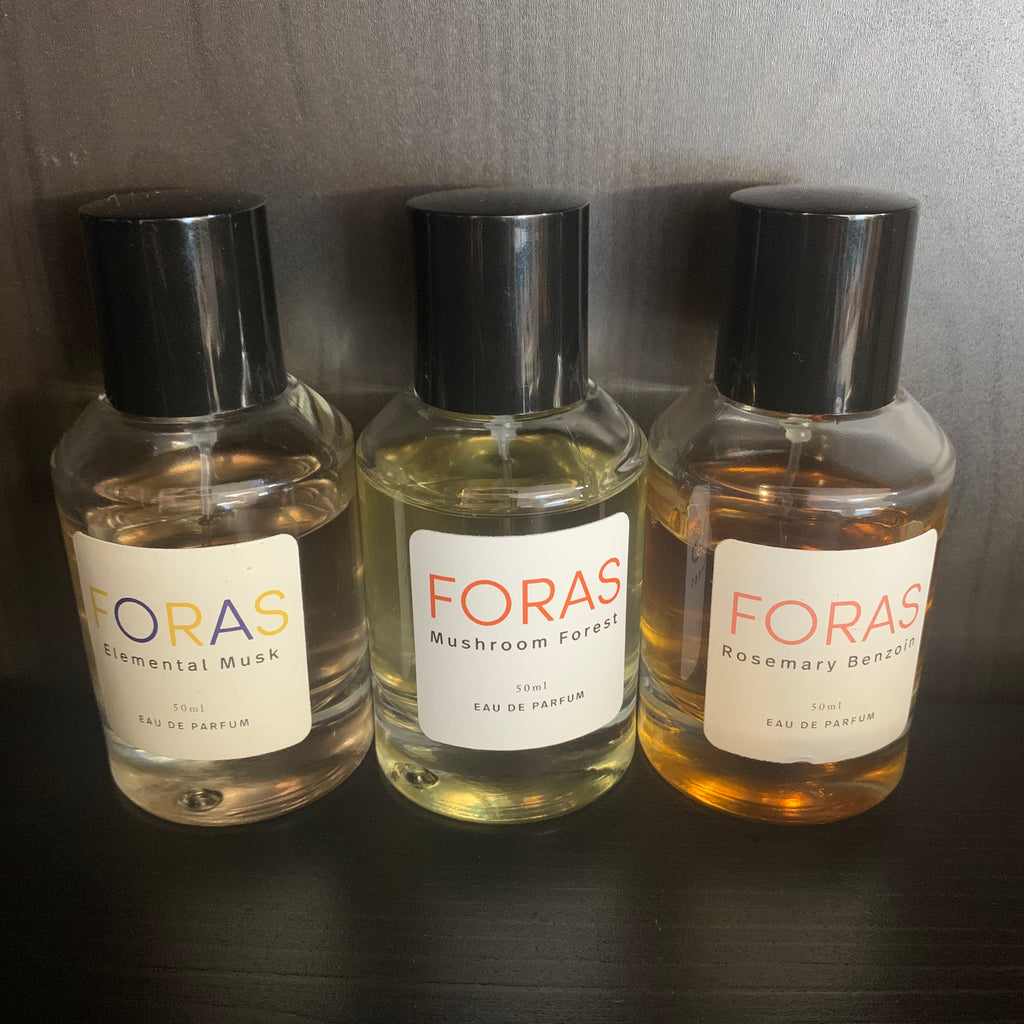 After a hot and long summer, autumn somehow sneaked up on us with its low temperatures and shorter days. There's still a bit of Indian summer here in Folkestone but more often than not we have to wear thick jumpers and coats. At Foras, we love nature, so we also love all the seasons with their quirks and peculiarities. Autumn can be beautiful and at Foras we have plenty of products that will make the season even nicer, from autumnal smells to cosy blankets.

Isn't autumn all about cosiness? About feeling relaxed, warm and safe? The Dutch have a word for it – gezellig (pronounced 'heh-sell-ick') which encompasses nice feelings of cosiness, friendliness and togetherness. A coffee with friends or spending time with a loved one is gezellig, and so are cute little boutiques, such as ours. Things can be gezellig too and we have plenty of those! 
Let's start with our trio of cosy autumnal fragrances – Elemental Musk, Rosemary Benzoin and Mushroom Forest. The last one has been inspired by a walk in a mossy woodland and boosts with earthy notes of mossy woods and mushrooms and fresh notes of crab apples and wild berries – truly magical! Mushroom Forest is our most innovative perfume, but we love using niche notes like tomato or ocean water.
Our store manager Michał started calling Elemental Musk 'the blanket smell' after one of our visitors said that it was such a cosy scent that she would love to spray a blanket with it and wrap it around herself. Truly, Elemental Musk smells like an afternoon with a book spent on a leather sofa next to the fireplace – it's woody and leathery, and very, very cosy. Rosemary Benzoin is heavy, oudy, a bit churchy (it has incense and frankincense) and Moroccan (it features patchouli too). It's our heaviest perfume, perfect for short days and long evenings.
What's better than an evening with a book, being wrapped in a blanket? The good news is that we sell both books and blankets! Our top-quality wool blankets are made by Wool Blanket Online, a family-run business established over twenty years ago. All their blankets and throws are made using traditional methods (did we mention that we love supplying our shop with local products?). Our collection of books is carefully curated too and we have a nice collection of books that will make you want to go outside and walk in the wildness, from 'Wilding' by Isabella Tree to 'The wild places' by Robert Macfarlane.

Autumn is also a good time to start thinking about buying Christmas gifts and we've got you covered. Our Folkestone store is a perfect spot for unusual gifts – from delightful fragrances to niche artisan skincare. So come to our shop soon and mention the code 'BLOG' to get 10% off our perfumes and soaps! See you soon!