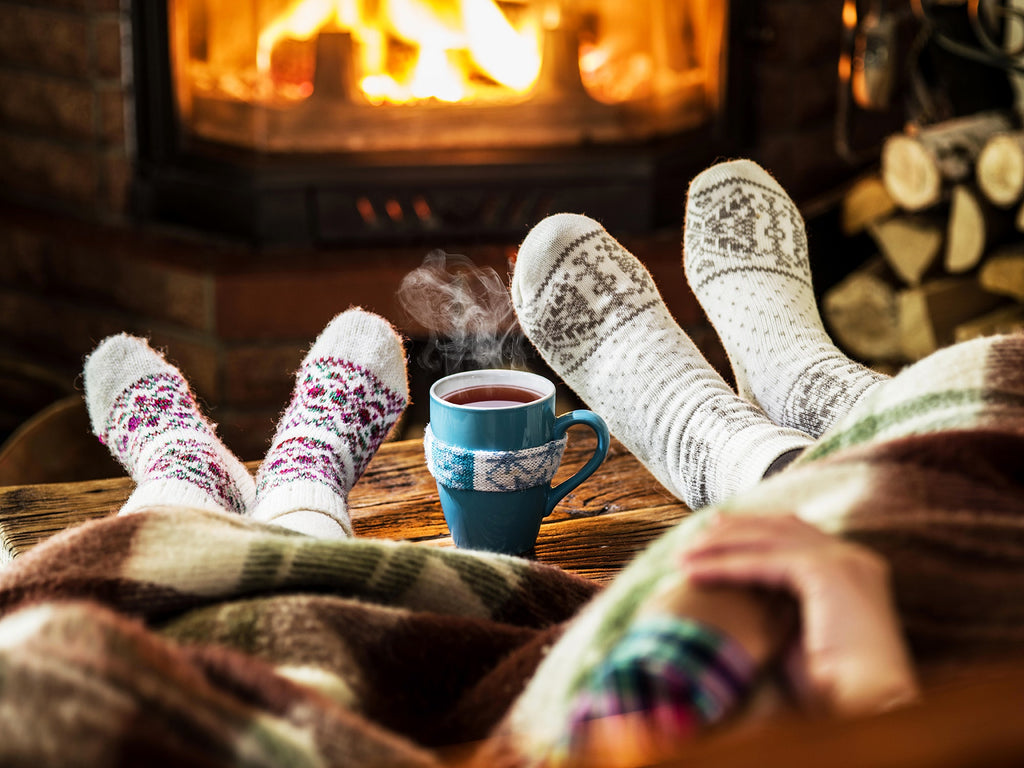 Some say that you can't look for happiness, you can only find it. We believe that you can indeed find happiness in the little things, such as a cosy mug of chocolate or campfire. We are not alone in this opinion - the Danish follow the principle of hygge, happiness coming from the feeling of coziness and peacefulness. Imagine spending the evening with your loved ones, wrapped in a soft blanket - that's hygge. A nice conversation with a friend over a cup of coffee - that's hygge. The warm light of a candle - that's hygge too.
Christmas is the holiday which has the most hygge. Winter means long dark nights that we can lighten up with the light of candles, the warmth of the fireplace and a good sip of mulled wine. But also long summer days can be full of hygge - camping is a prime example. At Foras we believe, as Lord Byron said, that "there is pleasure in the pathless woods, there is rapture in the lonely shore". There's happiness to be found in the contact with nature, in the little things. That's why we sell carefully curated products that reflect what we believe in.
How to spend an evening full of the hygge feeling? It's easy - use some of our products. Start with a cosy blanket and then grab a good book, such as "Wintering" by Katherine May which explores the power of rest in difficult times (did we say that we sell books too?). Grab a lovely warm yellow mug and make yourself a cup of hot chocolate. Create a beautiful relaxing atmosphere with our candles that smell of summer greenhouse. Don't forget to wrap yourself in a cosy scent, such as our Oxidised Rose, a perfume that smells of rose, metal, amber, air, water, leather and velvet.
Do you want to learn more about hygge? "The Little Book of Hygge: The Danish Way to Live Well" is soon to be sold in our shop. Or just pop in for a chat - the human connection is hygge too!