Our walks in the beautiful Folkestone: The Bayle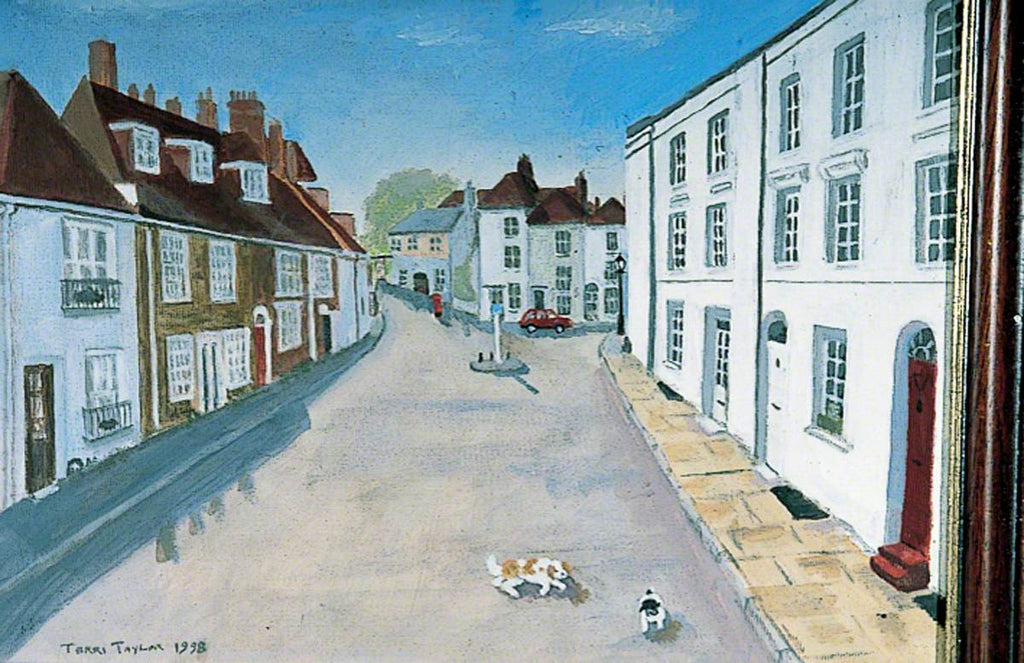 We love discovering interesting meanders from our beautiful shop in Church Street. If you are a visitor or a local there are always new things to see. After delighting your senses with our scrumptious fragrances and sipping a cup of delicious Curve coffee, turn left out of our door and meander up one of the oldest streets in Folkestone.
Heading past St Eanswythe's school curve around the bend to enter The Bayle. This was the site for an ancient castle, a Bailey situated at the brow of the hill. This beautiful square of pastel painted houses are a mix of tall Georgian and quaint cottages. If you are in the mood for some yummy pub grub, a glass of wine or pint. You can call into The British Lion, one of the oldest pubs in Folkestone with a bijou patio garden at the rear. A stone lion guards the entrance, the place where the soldiers would quench their thirst after a long day in the battery. Crossing over the road at the end of the row of houses is the delightful Bayle Pond. This pond was much larger in Victorian times and is the point that St Eanswythe made water run up the hill to her nunnery in the 7th century. The garden here with the sunken pond is a haven for wildlife. It also the home to two Triennial pieces, a Tracey Emin cast mitten and a Patrick Corillon, waterway 5. There are four wooden benches to sit a while and take in the birdsong. Tall, well established trees house wood pigeons, robins, magpies, chaffinches, blue tits and jays. Irises, water lilies, pansies, hyacinths, daisies abound in this little haven.
On our visit here in April we spied some beautiful Green Alkanet, Pentaglottis Sempervirens, its vivid periwinkle blue flowers and abundant green stems are originally from South West Europe. It makes a purple/red dye. It's used to add colour to wine and alcoholic tinctures. It cures inflammation, burns, ulcers, leprosy and skin wounds. A reminder that an apothecary exists in our own back gardens. Next time on our meanders we will be discovering St Eanswythe and St Mary's church, moments away from our scentsational shop.