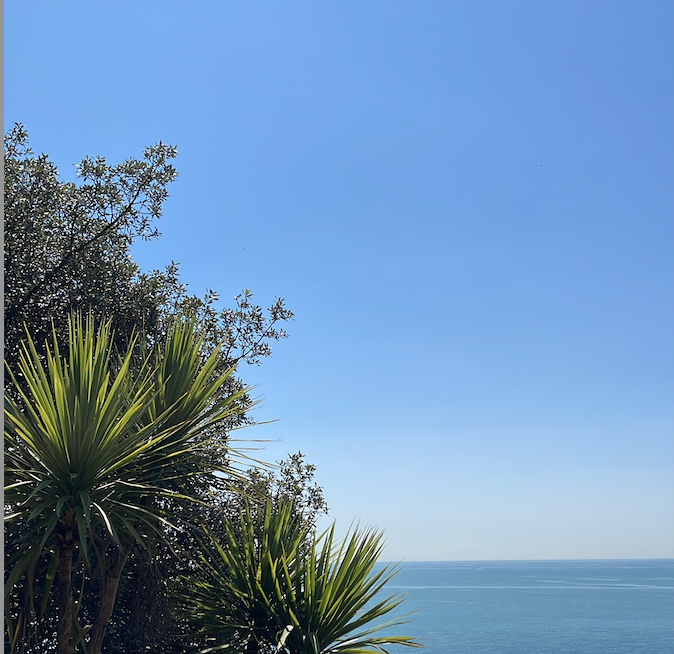 It's summer - time to go to the beach, have ice cream and relax! We would suggest it's also time to buy a summery fragrance, and we have three fragrances inspired by the sun, good weather and good times: Fig Ozone, Bitter Citrus and Summer Vine. They all go in very different directions and they will all take you to different places!
Do you like fresh figs? Imagine you are in Spain where figs grow, and you're having a walk on the seaside - that's what Fig Ozone smells like! The perfume isn't very sweet, as we used fig leaf rather than sweet fig, and added subtle notes of fresh air and ocean water. We mixed it with gentle fruit notes to make it more summery; it's our freshest perfume. It's our lightest perfume too.
Bitter Citrus will transport you to an old apothecary in Southern Italy. It has an appealing slight medicinal scent. It's very unusual and unique - it's very rich and deep, which is unusual for citrus-based perfumes, as they are usually very light. We blended five citrus oils (such as petitgrain and blossom) to create a full fresh experience, we also added vetiver. Coriander, black pepper and amber are what makes the perfume distinctive - they give it a slightly woody and deep base.
Now think of a hot afternoon in a garden. The delicate scent of tomato leaf, tomato vines and sweet pea from the greenhouse reaches your nostrils. It's a perfect day - warm and sunny. You sit on a bench in the shadow, you can clearly smell the dusty wood. The air is fresh. We managed to turn this beautiful moment into a perfume. Summer Vine has notes of tomato, sweet pea, dusty wood, bitter orange and fresh air.
We love unusual notes, so in our summery fragrances you can find tomato, fresh air and ocean water. Designing fragrances with unusual notes is one thing that makes our artisan perfumes special. Nature is important to us so we don't use any plastic in our packaging. We also believe that people should be allowed to wear any perfume they like, so we made all of our fragrances unisex.
We have seven fragrances - if you like deeper scents, make sure you try Rosemary Benzoin and Mushroom Forest. Oxidised Rose will tickle your fancy if you like modern and floral fragrances and Elemental Musk is perfect for anyone who likes woody perfumes (we've added some bergamot in there too!). So what are you waiting for? Come to our Folkestone shop and have a sniff! We are open on Thursdays, Fridays, Saturdays (10-4) and Sundays (12-4) and will be very happy to give you a tour!