'11 Church Street' - the love song to our street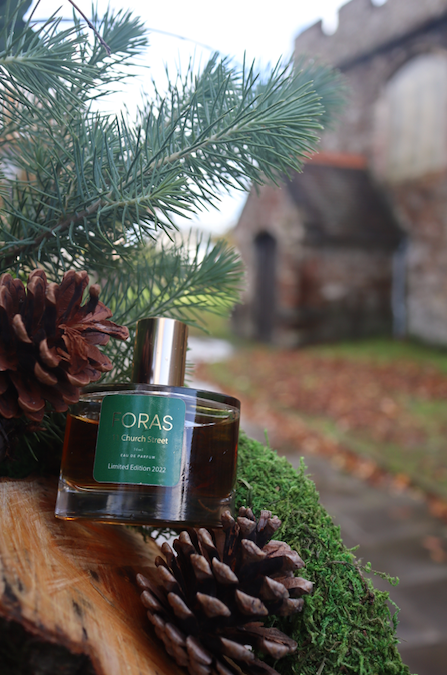 Today we want to tell you more about our newest limited edition fragrance called '11 Church Street'. When we created the scent, we were inspired by the history and personality of the street where our shop resides - Church Street in Folkestone. We chose notes that would reflect the complexity of the place. When we create our scents, we are often inspired by different places - a greenhouse in the summer in case of 'Summer Vine', or misty woods in case of 'Mushroom Forest'. We have also designed a scent inspired by Folkestone ('Folkestone Green'), but this time, we wanted to make something even more local, so we decided to explore Church Street!
Church Street, once known as Mercery Lane, has always attracted commerce and hospitality, and we think today it is as true as ever. Church Street boasts amazing businesses such as Stem by Stem florist or the restaurant called Folkestone Wine Company. Church Street is also the birth place of William Harvey who is believed to be the discoverer of the circulation of blood (and our fragrances are so beautiful they will make your heart beat faster as when you are in love!).
'11 Church Street' is a complex scent that will transport you mentally to our amazing neighbourhood: it is churchy as this is where the St Mary and St Eanswythe's Church is (it is also the oldest church in Folkestone). You can clearly smell Frankincense and sandalwood which will make you believe you are sitting on a wooden bench in an old place of worship. On Church Street there is also a great restaurant and we incorporated its personality into our perfume too - '11 Church Street' is boozy, and it also smells like sage and basil. As we couldn't forget about The Wool Shop, we added expensive notes of cashmere to our fragrance. There has always been a florist on Church Street (at least in the 20th century), so we added some pine notes to our perfume too. The result? A rich, intoxicating and complex perfume, perfect for long winter days but also great as a heavier evening fragrance. Although '11 Church Street' is a limited edition fragrance, we still have a few bottles left so come to our shop in Folkestone or buy it online here.
Creating scents is rewarding and fun. It is always positively challenging to reflect a personality of a place, to create a beautiful and unique scent that brings this place to mind. We love creating new scents, so if you want us to design a personalised scent for your business, see what we worked on and contact us here - we will be delighted to help you! And if you want to create a scent for your home, come to our candle-making workshop where you can create your own scent and then pour it into a soy candle - you can book your spot online here for £60 or purchase a class voucher in our Folkestone shop for only £55 - we can't wait to work with you!