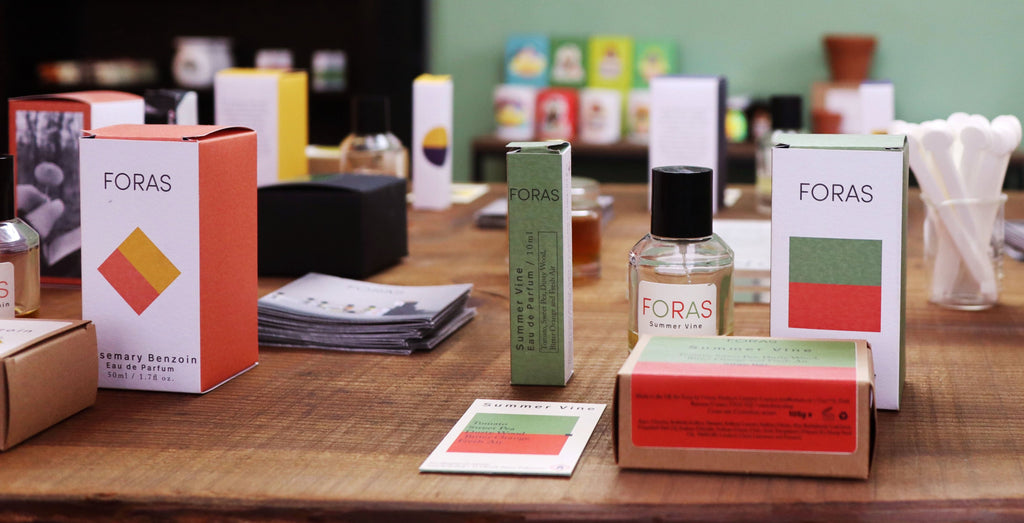 Perfumers spend a lot of time and energy to create beautiful, well-balanced scents. But did you know that you can experiment with fragrances yourself, going well beyond just buying a new bottle? You can layer perfumes too, which means wearing two or more perfumes at the same time. Today we will be talking about layering and we will suggest some great combinations too!
So why layer perfume? Firstly, you will create a unique scent that no one else is wearing. We would say buying perfume from niche designers is step one, and then layering them is the final step. It will also make the scent stronger and lasting for a longer time.
But how to layer perfume? First, spray them together on a paper stripe starting with the heaviest fragrance and observe how they interact. Not all perfumes settle together nicely (not even ours!) so it's important to try out the mixtures before putting them on your body. If they smell together well, you can spray them on the same spot or different spots on the body or clothes. Another good piece of advice is to start with a simple musky perfume and put a more complex one on top (although complex, our Elemental Musk will do just fine). It's good to avoid combining two very heavy perfumes as they can create an overpowering combo. We also recommend not layering more than two complex fragrances and not more than three single-note ones.
So which ones are the good combinations of Foras perfumes? 
Oxidised Rose and Rosemary Benzoin is an oriental and flowery mix, perfect as an evening perfume but likewise great to be worn during the day. It's deeper and heavier than Oxidised Rose but more floral than Rosemary Benzoin. To us, this combo smells like a rose garden in Morocco!
Summer Vine & Fig Ozone. Two of our summery fragrances combine very well to create a fresh and fruity scent. This mix smells of a garden in summer with its notes of tomato leaf, sweet pea and fig, and it's absolutely beautiful and perfect for the summer - although we love wearing it in winter just to remind us of the beautiful feeling of the sun on our faces!
The mix of Elemental Musk with Bitter Citrus is leathery and sweet. The bergamot note that comes from Elemental Musk plays very well with fruity citrus notes of Bitter Citrus. To us, it smells like a bookshop with leather sofas somewhere in Southern Italy!
Fig Ozone & Elemental Musk are a dry and sweet combination that also smells woody and leathery. They are a light mix perfect for the day. It's one of our favourite combinations!
So don't forget to mention layering perfumes when you come to our shop in Folkestone and experiment with the eight scents from our permanent collection! We are here to help you so don't hesitate to chat to Michał, Jen and Heather. See you soon!