Try our skincare - we truly care!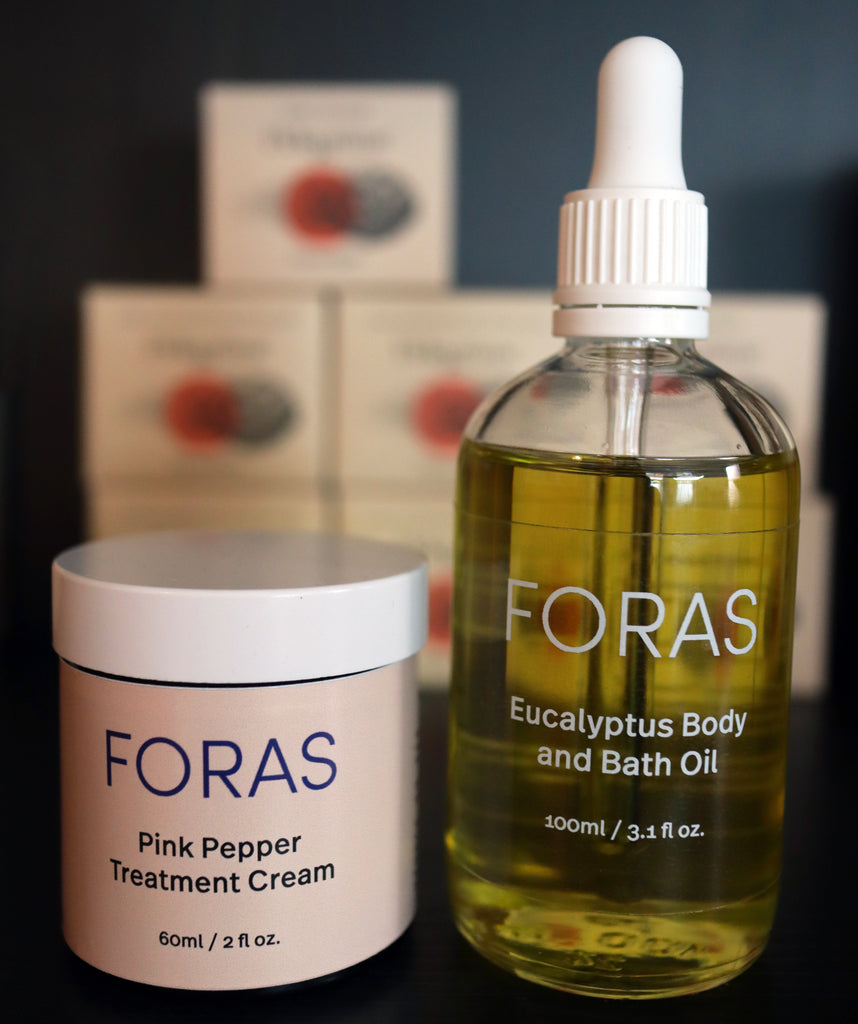 Hello everyone! You will be happy to know that the best-smelling shop in Folkestone just expanded! We now have a new room full of skincare designed and manufactured by us, so we have complete creative and executive control over the products which assures the best quality and great prices.

You probably noticed that smells are important to us. In our perfumes, we use plenty of niche notes to create a unique composition. We adopt this approach in our skincare too. We make sure it doesn't only make your skin beautiful and soft but that it smells heavenly too. So today we are going to walk you through our new scented skincare line and also give you more information about our unscented products.

The first product we will present is our Pink Pepper Treatment Cream, perfect for the face and the body, a cream that will rescue your dry and damaged skin throughout the year. We achieved the hydrating and protective result through mixing a few of the best oils: the ones from the grape seed, the pumpkin seed, and coconut. To give it a distinct and beatiful smell, we decided to scent it with a mix of essential oils from sage, rosemary and orange (do you want you facial cream to smell like Provence in the summer?). To give it rejuvenating properties, we added vitamin E, known for its restorative properties. You can get all that goodness for just £17 for 60ml!
We also created two amazing new products that marry the best of the world of skincare and the world of bath care - body and bath oils. As the base, we used a powerful mix of plant-based oils: avocado oil, hemp oil, coconut oil and almond oil. We also added lovely essential oils so make sure they smell delightfully. The Eucalyptus Body And Bath Oil is refreshing and zingy. The Pink Pepper Body And Bath Oil has an exciting and warming smell of pink pepper, lavender, orange, sage and rosemary. You can enjoy the oils on their own as a part of your bath routine.

Don't forget that we also created five types of single-grain unscented oils: argan, pumpkin, broccoli, rosehip and raspberry. They are meant to be used on the face, hair and body and you can read more about their properties here.

At the end we have to add that we are the only shop in the Folkestone area where you can buy the amazing luxurious skincare from Pelegrims - more information here.

So come to our shop and try our great skincare and beautiful fragrances. See you soon!