Christmas is coming and we're here to help!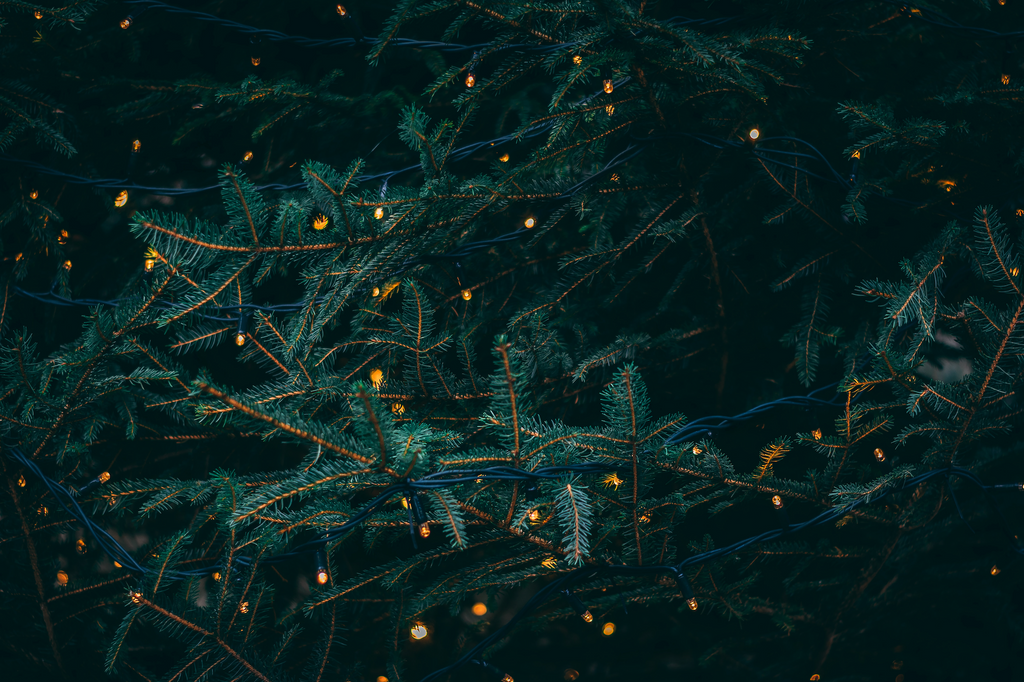 Christmas is coming and we understand it can be a stressful time. There are all these presents you have to buy! So here at Foras we prepared a list of gift sets that you can purchase in our store on 11 Church Street - have a happy shopping experience!
1. For nature lovers - £17.50
Bees are not only crucial for every ecosystem but also make great models for contemporary design - have you noticed how many products are bee-themed recently? And we have some great stuff too. We very carefully chose the designers we work with and one of them is the incredible Molly Pickle. Her bee designs are ideal for every nature lover - the tea towel is great for every kitchen and the notebook is perfect for writing down your dreams and affirmations (do you dream of a better world as we do? We hope so.). Add a bamboo toothbrush too - it's all natural and great at cleaning teeth.
2. If you are on a budget but still want something nice - £10
At Foras, we have products for every budget (did we mention our perfumes start at £6?), so we have products for everyone who can't spend much as well - we really want to be as accessible as possible. We prepared a gorgeous set that will make everyone happy - a net bag made of natural materials and a recycled paper notebook with animals (we have bees and crabs). If you are on a budget, look no further!
3. For wicca enthusiasts - £15.50
Cleansing the house is one of the basic white magic rituals. To give your home good energy use the sage smudge - smudging is the ancient technique of burning sage and walking it around the house. We have smudges with cinnamon too so your house is not only cleansed but also smells beautiful. Get some palo santo, too. For centuries palo santo (which translates as "holy wood") has been burnt as an energy cleanser. Now it's making its comeback in Western societies. 
4. For perfume aficionados - £60
What's a better gift for friends who love perfume than a big bottle of beautiful fragrance? Our signature fragrances are natural and unisex. We designed these six scents with a particular occasion in mind but they are all great as a Christmas gift. Our perfumes feature niche notes such as tomato leaves (in Summer Vine), ocean water (in Fig Ozone) and suede (in Elemental Musk). Rosemary Benzoin is a great perfume for people who love oudy and heavy notes, Bitter Citrus is very summery and fresh and Oxidised Rose is a very modern take on floral fragrances. We are sure everyone can find a Foras fragrance they will love.
5. For perfume aficionados (if you are on a budget) - £25
We aren't humble when it comes to our fragrances - we are sure that they all are simply amazing. The only problem is - how to choose just one fragrance? Well, now you can have them all at only £25 - we discounted our set of samples so you can save £11!
6. For design connoisseurs - £25
All of our products are great designs too, but one of our favourite objects is the simple donut flower vase. This white ceramic vase is both beautiful and durable. It's perfect for every room and ideal for various flower arrangements. It helps you to add coziness to your living space. And it has a great design, too.
7. For poetry devotees - £12
We love contemporary poetry a lot. We are the only shop in Folkestone that sells contemporary visual poetry! Bob Cobbing, the author of "Third ABC in sound", was one of the main figures of the British Poetry Revival and a sound, visual, concrete and performance poet. His book is a collection of visual poetry posters that were inspired by the sound of the alphabet. It's a must-have for every person interested in contemporary poetry. We sell other books too!
8. For people who love spending time in the kitchen - £28.50
Cooking is great but does one really like the washing-up part? If not, then we have something for everyone who doesn't like it that much! And for people who love cleaning, we will make it even easier and more pleasurable. Our plastic-free scrubbing brush will remove even the most difficult dirt while our lavender, ginger and peppermint washing-up liquid will make sure the cleaning is an enjoyable experience. And we have a product for the tired hands too! Pelegrims' hand pomade will make sure hands are well hydrated and rejuvenated - it's scented with Rosemary Leaf, Fig and Amber to make hands smell heavenly too.
We hope you found some inspiration in our blog post and that your Christmas shopping goes smoothly! Pop into our shop for a friendly chat. We will also happily give advice on what to buy for Christmas. See you there!