The world of unusual smells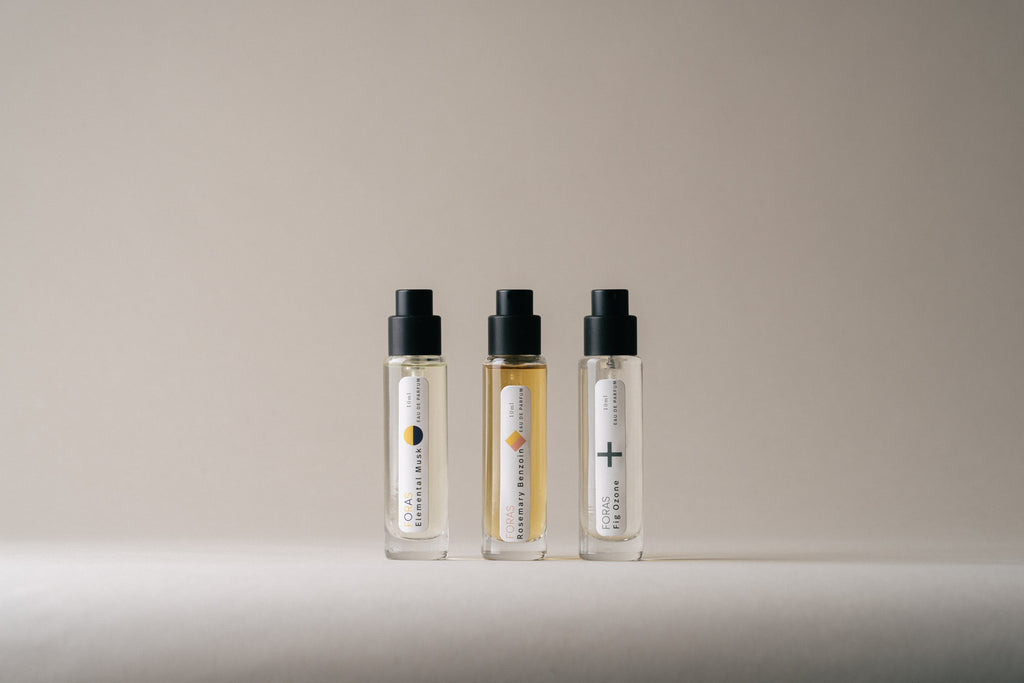 There's plenty of perfumes that smell of flowers or wood but have you ever tried a fragrance that smells of wet asphalt or metal? We gathered for you eight of the most unusual perfume notes. You can find many of them in our fragrances. Happy reading!  
Asphalt
Inspired by the urban environment, the asphalt note became popular in early 2010s. Wet asphalt combines well with the smell of wet grass and wood to bring you this incredible feeling of a morning walk in San Francisco. You will probably like perfumes with the asphalt note if you like woody scents and the smell of rain.
Coca-cola
At first it might seem weird to use a perfume that smells of coca-cola but it in fact contains some beautiful notes, such as citrus fruits, cinnamon, vanilla and nutmeg. It goes very well with fruity and floral notes. Coca-cola notes can be found in over 25 perfumes from such brands as DKNY, Carolina Herrera and Cacharel.
Fresh air
"Does air actually have a smell?", you might ask. It seems sometimes like air doesn't have any but in fact the note of air is all about freshness. Imagine a beautiful morning in the mountain, your lungs filling with fresh, crisp air - that's what this note smells like. At Foras we believe in the union of human and nature, and we love walks in the woods and on the seaside, so we added fresh air to three of our perfumes!
Metal
Metal is one of the most unusual notes. It mixes very well with the romantic smell of fresh roses, as it breaks their sweetness and makes the flowery notes more modern. We love both of these notes so we created "Oxidised Rose", to which we also added notes of water and air to make it more light.
Ocean water
Ocean water is such a rare note that very few perfumes employ it, but it's one that shouldn't be overlooked as it creates a gorgeous sensation of salty freshness. We create our perfumes locally in Kent, on the seaside. We wanted this part of our story to be reflected in one of our perfumes. "Fig Ozone" contains notes of ocean water and fresh air that will make you think of the beautiful nature of the region. We also added fig leaf, fruit bark and amber to create a truly unique fragrance.
Suede
This one is a scent which replicates the gentle, supple and sensuous feel of suede. The note is powdery, musky and delicate. It blends well with dry wood and animalistic musk. We love leathery smells so we decided to create "Elemental Musk" with notes of leather and suede. We added a bit of bitter and tart bergamot as a counterpoint. The result? A dry, crisp and musky intriguing fragrance.
Tomato
Tomato is a penetrating and intense, fresh and aromatic smell. If mixed with flowery scents it gives the impression of being in a summer garden - it's a very good combination for soaps and candles. We blended the scent of tomato with bitter orange and dusty wood in our "Summer Vine" fragrance to give it a fresh and earthy finish. Try also our "Summer Greenhouse" candle which will make your home smell of summer!
Wasabi
Wasabi is a plant from Japan, it can be described as Japanese horseradish. Its stem is used as a condiment and frequently served with sushi. It has a sharply powerful smell similar to hot mustard that strongly stimulates the nasal passages. Wasabi notes went mainstream thanks to brands like Paco Rabanne or Calvin Klein. If you like spicy and peppery smells then a perfume with a wasabi note might be the right fit for you.